Sports Day 2014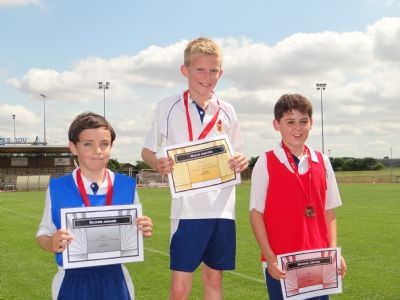 A large number of records were borken at the annual Sports Day.
There were many records broken at Sports Day 2014.
Year 7
Emyr Jenkins broke three records in 100m, 200m and Javelin. This was an exceptional effort that hasn't been done before and Mr Whales doubts it will happen again!
Year 8
Tom Evans broke two records in 200m and 400m which had been held since 1995.
Year 8
Jacob Carrington broke 2 records in the Discus and Javelin.
Year 9
Max Hubbard 100m
Oliver Jakes 800m
Harry Topham for the High Jump
Year 10
Will Lumsdon for the Javelin