County Athletics Championship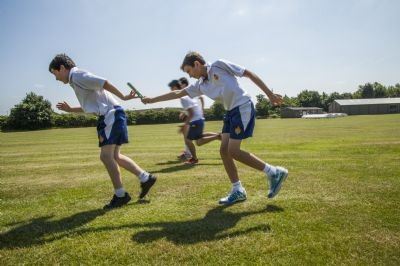 Athletics success at County Championships.
Last Saturday the following boys represented the District at the County Championships in Boston:
Year 7 – Sheldon Fivaz, Emyr Jenkins, George Cottle, Taylor Jordan
Year 8 – Tom Evans, Jacob Carrington
Year 9 – Max Hubbard, Harry Bartlett, Oliver Jakes, Ethan Richards Cole, Harry Topham, Josh Peters
Year 10 – Chris Hardy, Kai Winfield, Ben Hopla, Will Lumsden
Year 11 – Connor Slack, Callum Slack, Josh Hubbard, Oliver Williams, Josh Watts
The following boys will represent Lincolnshire in the Anglian Championships at Norwich on Saturday:

Taylor Jordan (2nd Yr 7 Boys 800m)
Tom Evans (1st Junior Boys 200m and 300m)
Harry Bartlett (2nd Junior Boys Discus)
Oliver Jakes (1st Junior Boys 800m)
Chris Hardy (1st Intermediate Boys Triple jump)
Will Lumsden (2nd Intermediate Boys Javelin)
Josh Watts (1st Intermediate Boys Javelin)
Callum Slack (1st Intermediate Boys 100 and 200m)
Oliver Williams (1st Intermediate Boys Long jump)
Josh Lord (Senior Boys Steeplechase).
Oliver Williams also qualified for the English School Championships, for a third consecutive year, with a jump of 6.85m, which is the third best jump nationally this year for his age group.