Careers Talk - Apprenticeships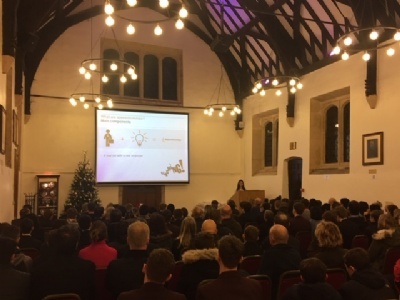 The National Apprenticeship Service deliver a talk to parents and students
On Wednesday 12 December over 130 students and parents attended a talk on Apprenticeships. The talk raised awareness of apprenticeships and explored the different levels of apprenticeships and covered all routes up to and including degree level apprenticeships.
Useful resources for students, parents and teachers can be found at:
www.gov.uk/apply-apprenticeship - You can register, set up alerts and look for live vacancies all year round via this site.

www.amazingapprenticeships.com - This is where you can download and print many resources and watch broadcasts from real employers and apprentices.

www.notgoingtouni.co.uk - Focuses on higher and degree apprenticeships.

www.instituteforapprenticeships.org - Here you can search live statuses on particular professions to see if they have been approved to proceed via the apprenticeship route.