Football - Year 8 through to last 64!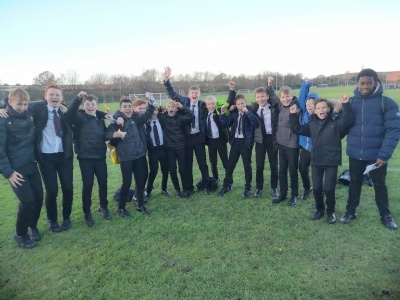 King's progress to round 5 of national football competition.
The Year 8 team showed immense character to edge a nail biting game against Boston Grammar in the Year 8 English Schools National Cup. The game was 1-1 at half time thanks to a wonderful goal from Jack Hall. The second half saw an incredible finish with King's squandering their 2 goal advantage in the final 3 minutes (4-4 goals for Hall, Tagg, Hewson) only for Harry Hewson to become the hero of the hour and calmly slot the ball home with literally seconds to spare. Final result was King's 5 and Boston Grammar 4.