Year 7 Music Concert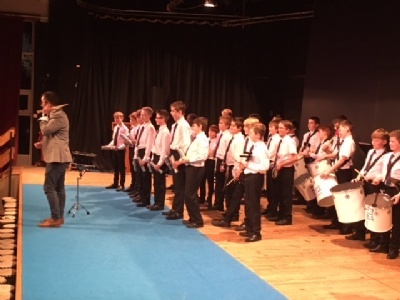 Three Year 7 forms perform in an end of term concert to perform pieces they have been working on in class music lessons.
On Tuesday 28 November 7B, 7F and 7N performing in the Year 7 Music Concert. The remaining 3 Year 7 forms will also perform in a similar concert in March. In order to develop their performance experience students have been learning to play a variety of brass instruments in lessons. All students performed on their chosen brass instrument in the concert. In addition, all boys sung in a massed choir and performed as part of a percussion ensemble that focused on a variety of world music styles.