Year 10 RAF Day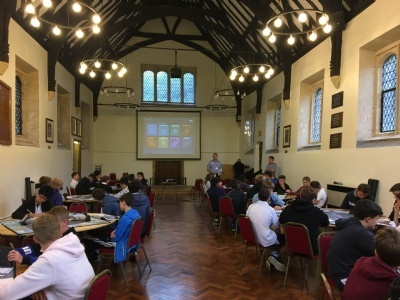 Year 10 work with RAF instructors on a variety of STEM and personal development activities.
Year 10 worked on a series of activities with RAF instructors on the 27 June. These included:
STEM - problem solving based on Maths, Science, Engineering and Technology.
Operation X - an interactive real time activity based on a disaster rescue scenario involving Team Work, ICT, Geography, Maths and Communication Skills.
Personal Development training at the field which developed confidence, team work and trust.