Career Talks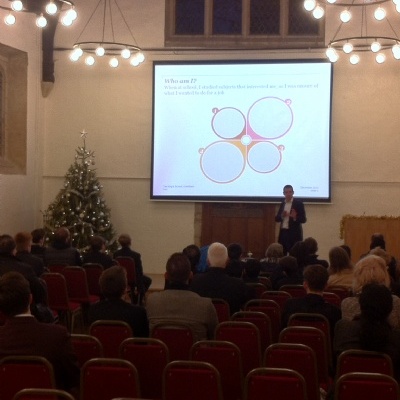 Careers talks on risk assurance and law.
On Tuesday evening we were delighted to welcome Dave Gandee and David Thornley to King's to deliver careers talks to students and parents in the Old School.
Dave Gandee, a Partner at PwC, helps his clients to manage the increasing number of risks they face on a daily basis. He helps clients to understand 'what could go wrong' in their business and to prevent it from happening. In his career, he has worked across a number of different departments at PwC, in several different offices and in a number of different countries. His clients have included household names such as SuperDry, Weetabix, Royal Mail and Thomas Cook, and he now specialises in the energy sector, supporting the likes of National Grid, Npower and British Gas.
David Thornley discussed careers in law. He's a solicitor and partner at Ringrose Law. He has worked in many different areas of law including family law, crime, conveyancing, personal injury claims, employment, general litigation and licensing. The breadth of David's experience enabled him to give an insight into the career opportunities that are available to someone who decides to study law. Bekkie Bowley, a trainee solicitor also attended the evening and was able to answer questions from the perspective of someone who has been a law student recently.