Chess competition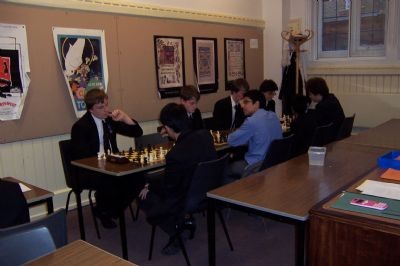 Results for chess competition.
Two teams played in the semi final of the Team Chess Competition (4 player). Each team played four games against other competitive schools including Wilsons from London, Eton and Trinity Oxford.

The A team played three of the four top seeds and managed a single win. The B team held Eton to a draw and really should have won as they were 2-0 up and Oliver Haigh was winning but lost on time. The best performance was Will Sadler who scored 3/4.
In the final ranking the B team finished 5th and the A team finished 7th.