Maths Challenge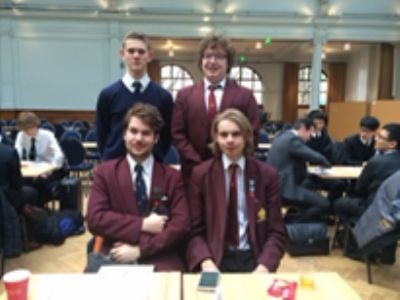 Four Sixth Form students participate in the Senior Maths Challenge.
Mrs Drulia took a team of four students to London to participate in the national finals of the UKMT Senior Team Maths Challenge on 3 February.
The competition consisted of a poster round and three Maths rounds. The team had an enjoyable and challenging day and came 58th out of 79—a good achievement considering they faced some of the toughest teams in the country.
Well done to Nathan Peters, Karl Southern, Tim Mallinson and David Theisler.