Year 9 Golf Sessions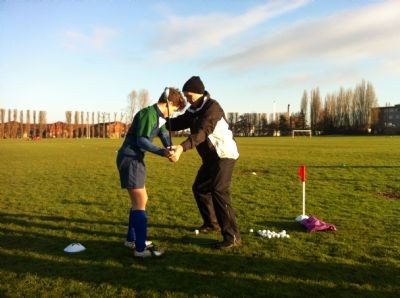 Year 9 students were fortunate enough to have a trial golf session with local Belton Woods Professional Ian Fulton in their games period this week.
The taster session was the first step of a much bigger scheme which will hopefully enable a new group of students to discover the game of golf. We are hoping to find students who may never have tried golf before. For a group of students from the year group, Golf Satellite Club will start at the King's School playing field on a Tuesday after school (16:00 to 17:00) where Ian will provide further guidance and support. Students who show promise and display commitment will be able to access the driving range and the Spitfire course at Belton Woods.