STEM Day at RAF Scampton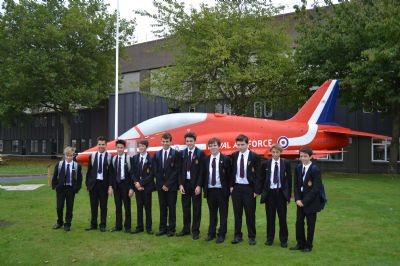 Year 9 students work on STEM activities with representatives from leading companies.
Ten Year 9 boys attended a STEM day at RAF Scampton on Tuesday 16 September. In addition to working with representatives from Aston Martin and Mercedes they also watched the Red Arrows and listened to a talk by Brian Cox.